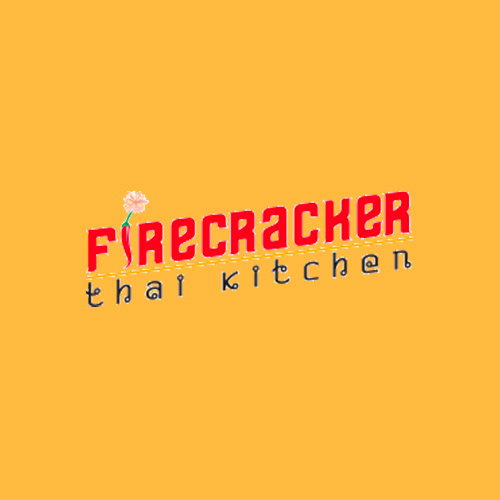 Firecracker Thai Kitchen
Thai
Order
Hours
Monday-Saturday, 11AM-9PM
Closed Sundays
Contact
(315) 362-1700
Firecracker Thai Kitchen was created by our chef, Sarinthra (Sara) Tong-Ngork.  Born and raised in Syracuse, Sara grew up on the traditional foods that her Thai parents prepared each day.  Food became a passion at a young age and grew into a profession when she started as a prep cook at local Thai restaurant, Lemon Grass.  From there, she worked to become the chef de cuisine at the Century Club of Syracuse, and spent time training on the wok at Bangkok Thai Restaurant before becoming the executive chef of Bellevue Country Club.  After cooking for over 20 years, Sara decided it was time to take her passion a step further.  For nearly a year, she auditioned for the Salt City Market before earning a stall in the food hall.  What started as curiosity, quickly escalated into interviews,  pop-up events and business classes. Sara was ecstatic to be accepted into the market and is grateful for the opportunity to open her first solo venture.
Firecracker Thai Kitchen offers an adventurous perspective on Thai cuisine.  We dare to percolate palates with explosive flavors using exotic ingredients, and embrace lively levels of spice.  We invite you on a culinary journey through the street food favorites of Bangkok where you can savor unapologetically Thai cuisine, prepared with love, from authentic family recipes.
We are thrilled to be a part of the Salt City Market and its community.  We embrace cultivating passion for ethnic cuisines here in Syracuse and beyond.  We aim to broaden horizons and break down barriers with enticing flavors that thrill the senses.  With knowledge, something once foreign becomes familiar.  With hope, it becomes a favorite. Come join our Thai tribe!!