By Madelyn Gosselin
Salt City Coffee and Bar is a staple in Salt City Market's food-hall-style market. The coffee and bar, located on the West-facing side of the market, is a "cousin" to Salt City Market and is primarily located on Onondaga St.
Salt City Coffee's Salina St. location is an anchor tenant at Salt City Market and boasts a gorgeous bar space with floor-to-ceiling windows and ample work/study space for the market's visitors, the perfect room to sip with elevated coffee shop ambiance. If you're looking for a vibey study spot and delicious coffee in the Syracuse area, look no further than Salt City Coffee!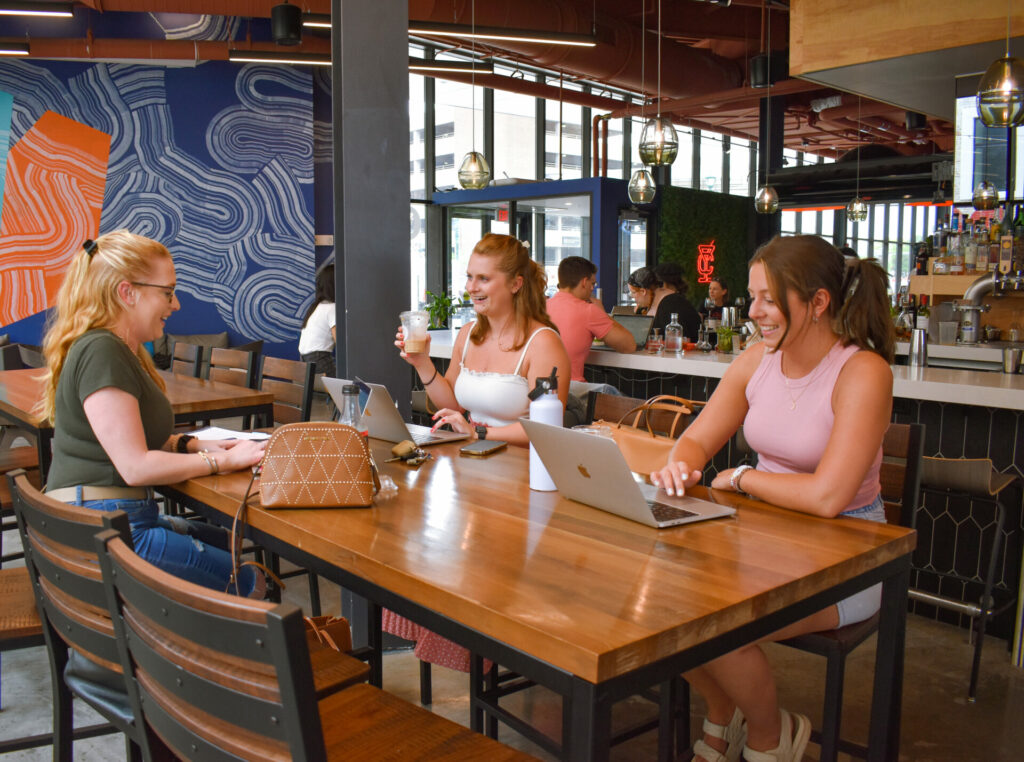 Salt City Coffee's seasonal menu keeps regulars and coffee enthusiasts expanding their palettes with each turning season! The Spring 2023 menu is full of creative and refreshing drinks that are bound to impress any coffee lover, casual drinkers, and hobbyists alike.
Follow along as I review Salt City Coffee's spring menu additions one by one:
Spill the Tea Latte
If you love a London Fog, you'll love the Spill the Tea Latte! The cleverly named drink is a hot latte, earl gray, and lemon blend topped with orange rind to enhance the citrus and lemon notes. It's deliciously fresh, light, and acidic, the perfect drink to put a pep in your step on a spring morning!
Forget-Me-Not
The Forget-Me-Not is shockingly refreshing and utterly gorgeous in presentation. Made with elderflower tonic and jasmine pea flower (this gives it the gorgeous purple color!), a shot of espresso is optional, but some customers prefer it for the kick of caffeine.
The Forget-Me-Not is like no other drink I've ever had– it's perfectly fresh for a spring morning and 100% Instagrammable.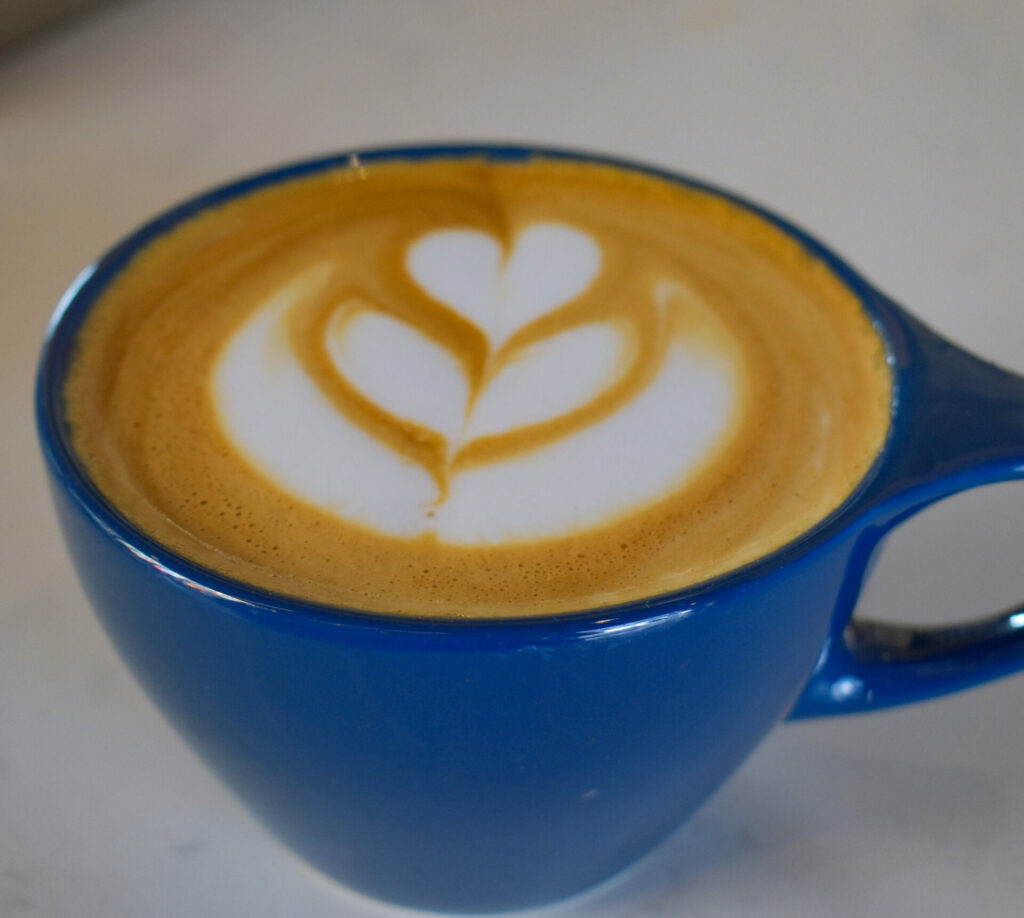 Oat of the Ordinary
Cleverly named, and indeed "oat" of the ordinary! Topped with shredded coconut, the Oat of the Ordinary is creamy and rich but light on the stomach. The drink is a lovely blend of raspberry syrup, rose water, and oat milk (and, of course, coffee).
I found this to be the "safest" of the collection because it's most similar to my classic favorite, the oat milk caramel latte, but it takes a lovely spring twist on the oat milk latte without taking someone like me too far out of my comfort zone.
Full Bloom Cold Brew
The Full Bloom Cold Brew is a classic, delicious Salt City cold Brew– with a twist! When you sip the coffee past the orange slice on top, you're met with a refreshing taste of citrus that complicates the drink's flavor wonderfully. The Full Bloom is an earthy cold brew with a little extra sweetness.
Cuselandia
Described by Salt City Coffee's baristas as the "tried and true," the Cuselandia is made up of cold brew, a few drops of sea salt water, brown sugar syrup, and a splash of milk. Earthy and creamy, the Cuselandia is a classically delicious coffee, bound to satisfy any coffee lover.
---
About Salt City Market: Salt City Market is about food, culture, and people doing what they love. The four-story building, located in the heart of Downtown Syracuse, features a 10-vendor food hall, grocery store, and coffee shop/bar on the first floor; offices on the second floor; and mixed-income housing on the third and fourth floors. The Market is open Monday-Saturday from 11AM-9PM, as well as Sunday from 11AM-5PM. For more information, visit saltcitymarket.com